We're happy to introduce the latest version of our software. The opening screen provides you short cuts to your recently used files and news from our brand new blog.
Understanding the splash screen
Here's a few tips on how to get the most out of your splash screen. (Click the image enlarge)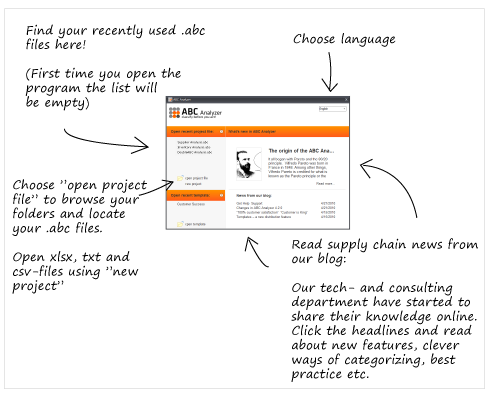 Project files and templates?
Some time ago we introduced a really useful way of storing your categorizations called ABC project files – if this is a new feature to you, start your reading here. Templates, on the other hand, are brand new. As one of our developer described it: It's a project file without any data! Curious to find out how this will help you distribute your knowledge in a faster and safer way? Read more about the benefits of templates